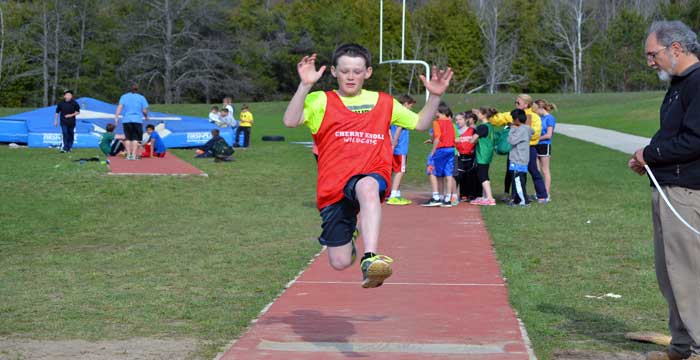 Learning, Enrichment & Athletic Program
LEAP
Learning, Enrichment, Athletic Program
Register & Learn More
ELEMENTARY PROGRAMS | MIDDLE SCHOOL PROGRAMS | HIGH SCHOOL PROGRAMS
Click on the links below to register for all LEAP activities. A current list of offerings and registration deadlines is below. Additional opportunities will be added as they become available, so be sure to check back often!
2017 TCAPS Summer Programs | Community Summer Programs
Registration Information
Payment is due at the time of registration
Register online by clicking on the LEAP offering below to be taken to the registration page. (MasterCard or Visa required)
Payment with cash or check can be made in the LEAP office located at Central High School, 1150 Milliken Drive, Traverse City. Please use the main school entrance. The LEAP office is located just inside the doors to the right. Office hours: Monday - Friday, 8:30 AM - 4:30 PM. Please call the LEAP office at 231.933.1758 for more information.
*Registration deadlines are final. Late registrations may not be accepted after the posted registration close date.
*Reduced rates are available to those who qualify for the free/reduced meal program for select offerings. Please see individual offerings for prices and availability.
You may also register in person at the TCAPS LEAP Office located at Central High School, 1150 Milliken Drive. Our location is just inside the main entry doors on the right.
What is LEAP?
LEAP, also known as the Learning, Enrichment and Athletic Program, provides athletic, arts and enrichment opportunities for preschool through 12th grade students. It is the vision of LEAP to provide students with increased opportunities for engagement beyond the school day through educational and recreational activities to improve learning, health, and wellness. Programs goals include 1) ensuring access to available programming for each student committing to participate in athletic and/or recreational activities offered through LEAP, and 2) participants, coaches, parents, and spectators will demonstrate the highest degree of sportsmanship at all times.
Expectation of LEAP Participants
Attend all scheduled practices and competitions
Give best effort at all times
Conduct self in sportsmanlike fashion at all times
Treat teammates with respect
Have fun
*Any behavior which is contrary to LEAP vision, mission, and/or program goals could result in an individual (student, parent, and/or coach) or team being denied further access to program offerings.