Community Events & Resources
Welcome to our community and parent resources page. Below you will find information about student enrichment opportunities, family-friendly events, services, and support groups available to families throughout the community. Community events shown below are not TCAPS sponsored events. If you have an event you would like posted, please contact Karyn Hertel at 231.933.5654 in the TCAPS Communications office.
Events in July

July 27 - Country Line Dancing - 7PM
Come one, come all to a Country Line Dancing event sponsored by the Senior Center Network! The doors will be wide open and live music will be flowing at the Gilbert Lodge at Twin Lakes Park (6800 N. Long Lake Road). Refreshments, door prizes and 50/50's will be offered. All ages and dancing abilities are encouraged to dress up in their finest country gear and cowboy boots to dance the night away to the music of The Two Ole' Broads and Three Buddies Country Band. Tickets are $10 in advance at the Senior Center and $15 at the door of the event. For questions, please call 231-922-4911.
Events in August and After
Aug 3 - Think Pink Fundraiser - 6:30 PM
Please join us at Bower's Harbor Vineyards (2896 Bowers Harbor Rd) for a "Think Pink" fundraiser for celebrated Old Mission Peninsula School teacher and beloved mother of three, Erin Banton who was diagnosed with Stage IV Metastatic Breast Cancer. A silent auction will also be held. If you wish to add an item to the auction, please email Becky Seah at rsseah@gmail.com.

Tickets are $20 and include a beverage, souvenir glass, and sweet & savory appetizers. If you would like to support the Banton Family with an awesome shirt designed by M-22, check out this link:

https://target.brightarrow.com/Attachments/2852_11/17071308363310.pdf Orders are due by mail by July 31st and the t-shirts will be ready for pick up by Labor Day.

Join the TC West Senior High School Class Council for food vendors, local art and retail, live music, games and more! You may even get the chance to dunk your favorite teacher or principal in a dunk tank! Admission is one non-perishable foot item. These proceeds will benefit TCAPS Food Pantries. The event will be held at Logan's Landing West and is sponsored by new retailers Kramer's Bread and Butter, Bookbrokers, and Now Your Cooking! Questions? Contact Kim Kramer at
kramerki@tcaps.net
.
HHW drop-off events are by appointment only and can be made by using the online scheduling system at

www.RecycleSmart.info or by calling the RecycleSmart Hotline at 231-941-5555. Hours will be from 1PM - 7PM on the Thursday, August 10. The HHW drop-off location will be provided upon appointment confirmation.
Grand Traverse County residents may bring up to 150 pounds of material at no cost to any of five (5) events scheduled in 2017. The cost for excess HHW beyond 150 pounds is $1.30 per pound. Keep products in original containers and don't mix products together. Keep containers tightly sealed, packed in a box in an upright, stable position. Transport HHW in the bed of a pick up or car trunk whenever possible. Items accepted include: oil-based paint, latex paint, solvents, automotive fluids, household cleaners, lawn and garden chemicals, pesticides, batteries, fluorescent light bulbs and more. Staff at the event offer convenient drive-thru disposal of items so residents won't have to leave their vehicles.
One Saturday drop-off event will be held on October 14 from 9AM - 2PM. For more information, visit

www.RecycleSmart.info or call the RecycleSmart Hotline at 231-941-5555.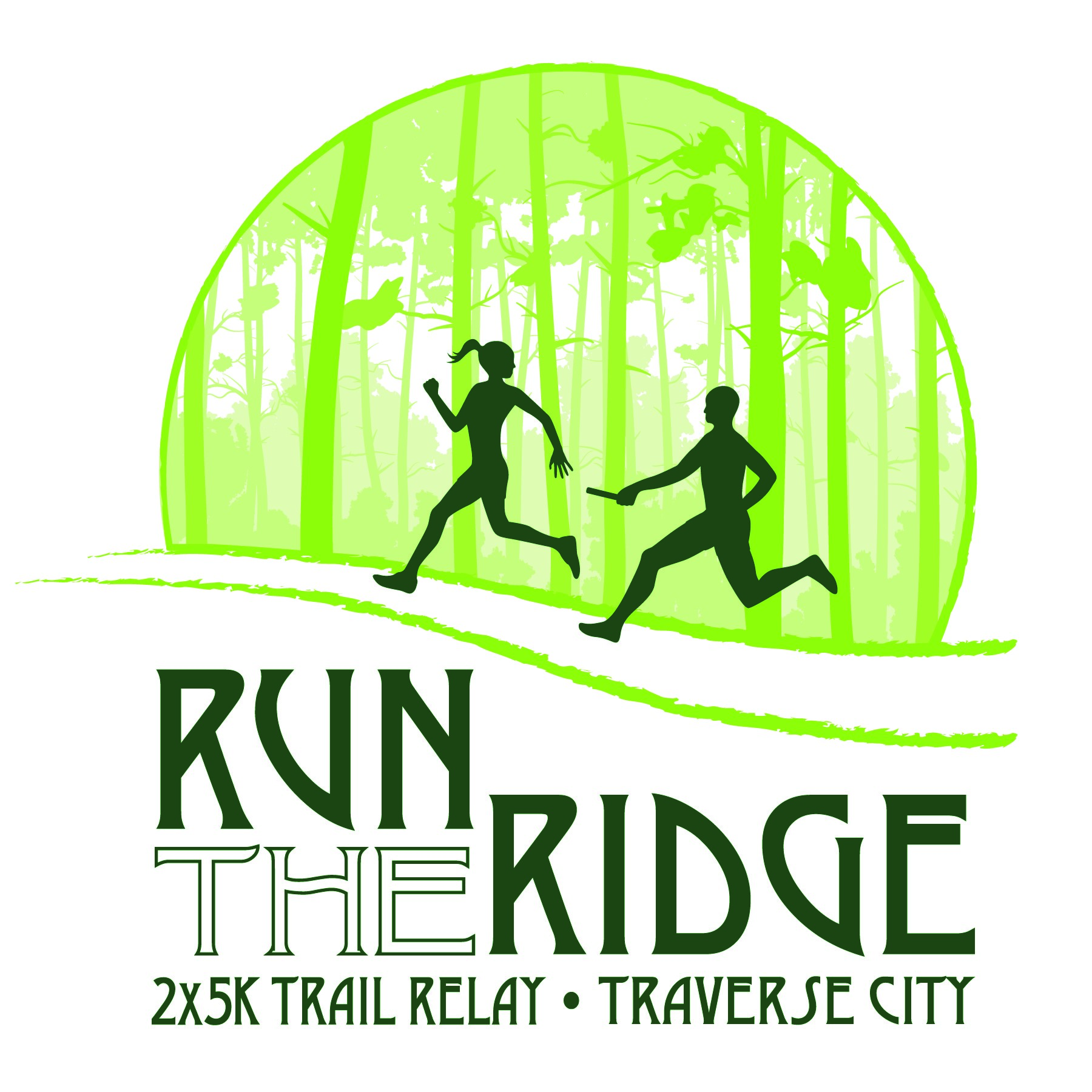 Traverse City Track Club announces the 4th Annual Run the Ridge 2 x 5K Trail Relay, a 2 person team relay trail event at Timber Ridge Resort (4050 E. Hammond Rd).
The online early registration fee is $65 per team ($32.50 each) or $35 per solo, with online registration available through August 16, (at noon). Day of registration and packet pick-up will be available starting at 5:30 p.m. Thursday August 17 at the race venue at Timber Ridge Resort. Current members of the Traverse City Track Club automatically receive a $5 discount during online registration.
Interested runners and walkers may register online at:

https://runsignup.com/Race/MI/TraverseCity/RuntheRidgeRelay For more information, contact the Traverse City Track Club Executive Director at ltaylor@tctrackclub.com Also visit the event website at

http://www.runtheridgerelay.com.
All community members are invited to join the Titan family for an evening of food, fun and fellowship! Enjoy kids activities, games, bounce house, bike demonstrations with McLain Cycle & Fitness, meet the staff and watch the boys varsity soccer game with the Titans vs. the TC Central Trojans. For more information or to get involved contact Julie Keck at 231-933-5454 or email keckju@tcaps.net .
Child Enrichment Programs
Battle of the Books is back! This program is a great opportunity for fourth and fifth grade students to make new friends and read new books. Battle of the Books is a quiz competition and completely free. For details or to sign up, visit

www.battleofthebooksgt.com. (posted 11/21/16)

Offering year-round creative programs for toddlers through adults in a supportive, relaxed environment that is focused on individual learning and success. Classes encourage creative exploration through meaningful connections and discoveries. Explore metalsmithing, pottery wheel, printmaking, painting and more. For a complete schedule and details, visit

blackbirdartstc.org. (updated 9/19/16)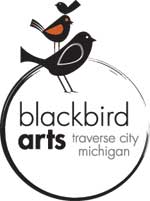 Blackbird Arts is now offering an after school studio arts program for ages 6-9 and 10-13. This extended program allows youth to work with professional equipment and engage with working artists to develop their ideas. Program begins Sept. 26. Financial aid and transportation options available. For more information, contact melissa@blackbirdartstc.org. (posted 9/19/16)
Traverse City's new play space for children of all ages to explore! With nine themed rooms, and one large gathering space for birthday parties and social events, there is something for everyone. Play is a child's work, and at Bright Blooms there is much work to be done whether cooking in the kitchen, taking care of farm animals, building train tracks, caring for the beloved pets in the veterinary room or putting on a puppet show! Bright Bloom also offers "Date Night" parties for children that run from 4 PM – 8 PM.

Registration required for date night parties.

Learn more about Bright Blooms birthday parties. (updated 8/4/16)
Bright Blooms Studios provides an educational and entertaining music and movement class along with unlimited opportunities for creative play in a great indoor play space. Enjoy each of the nine themed rooms, including a veterinary office, dress up and puppet theater. Space can accommodate 10-45 children for a field trip. For more information, call 231.499.3935. (posted 9/21/15)
The 2017 summer dance schedule is now available for Camille's Body Shop Studio (821 E Valley Rd, Maple City). In partnership with Studio En L'air, choose Creative Movement & Pre Ballet or Ballet & Jazz combination classes. Multiple class and family discounts are available. To register call Melissa Bennett-Pensinger at 913.944.1084 or email her at studioenlair@gmail.com. (posted 6/8/17)
Celebrating 40 years, NMC is now registering for classes all summer long. There are over 100 options including STEM classes for ages 3 to 17. Visit www.nmc.edu/kids or call 231.995.1700 for more information. (posted 4/3/17)
Crooked Tree Arts Center offers clases and events for youth and adults. For more information, visit

www.crookedtree.org or call 231.941.9488 (updated 12/7/16)
Girl Scouts is ready to help you navigate your daughter's new experience with Kindergarten! Text DAISY to 59618 to sign up for expert email tips to prep your girl for the new year at school! Or visit

www.gsmists.org for more information. (posted 3/20/17)
Every Friday from 6 PM - 9 PM, Professor Qwbli's offers a night of yummy Blue Heron pizza and award-winning, brain-boosting, laughter-inducing game-playing fun to children ages 5-14, allowing parents to spend a night out. To learn more and RSVP, visit

qwbli.com/datenight. (posted 12/7/16)
The children's program has been designed by former professional dancers and current educators Susan Buck and Betsy Carr. Their combined 60 years+ of teaching experience has enabled them to prepare a thoughtful, fun, challenging and inspiring program for students. A healthy, positive and supportive atmosphere is offered for students' development of a strong work ethic, grace, poise and physical and emotional well-being. From toddlers to adults. Fore more information: 231.941.4244 or

www.danceartstraverse.com. (updated 8/4/16)
Matt Sharp, professional guitar instructor, is accepting new students of all ages, beginner through advanced. Also available for live performance, studio, and clinics/workshops. Call 231.620.9115 or email Matt Sharp for more information. (updated 8/4/16)
Kindermusik with Melinda Lise offers music and movement classes for newborns, infants, toddlers and preschoolers at Logan's Landing. Every semester, new engaging themes are offered for each age group. A typical 45-minute weekly class includes group dances, family dance, instrument play-a-longs with jingle bells, egg shakers, rhythm sticks, a variety of drums and multi-cultural instruments. Children learn to share, express themselves, keep a steady beat, use their singing voice, recognize rhyming words and encourage a love of reading, all the while having a grand time making music! (updated 8/4/16)
The OTP Young Company offers a wide variety of classes, workshops and productions for young people of all ages. Class sessions are held in the fall, winter and late spring, offering a uniquely authentic theatre learning experience. For a list of classes visit

http://www.oldtownplayhouse.com/young-co/ or call 231.947.2210 or email info@oldtownplayhouse.com for more information (updated 2/20/17)
OTP Young Company now has a bus service for children attending their fall classes or programs on Mondays through Thursdays. The shuttle will pick students up after school from East/West Middle School for programs that begin at 4 PM for just $5.00 per day. Parents must pick up their student at the Playhouse when his/her activity ends. (posted 10/3/16)
GT Conservation District Peepers Program - Tuesdays 10AM - 11:30AM
The Peepers program is held at Boardman River Nature Center (1450 Cass Road) for children ages 3-5. All children must be accompanied by an adult. These 90-minute nature programs include stories, crafts, music, discovery activities and an outdoor activity to bring the lesson to life. Cost is $5 per child per session. Register at

http://natureiscalling.org/learn/pre-k-programs/peepers/ (updated 4/25/17)
Now accepting new students. Beginners welcome. Lessons available before and after school. Contact Becky at 616.204.3403. (updated 8/4/16)
TC Tots Playgroup - 9:15 AM - 10:30 AM
TC Tots Playgroups are for newborn to four year old children and are open to the public. Playgroups are held twice a month during the school year in the Long Lake Elementary School gymnasium (7600 N. Long Lake Rd.). Visitors please check in at the main office upon arrival. For more information, contact Anita Kimbrough at 989.640.9696. (updated 6/11/15)
The Gap Hang Out for Teens: Thursdays, 3 PM – 6 PM
Northern Lakes Community Church, located on Herkner Road across from TC West Senior High School, offers "The Gap," an afterschool program for teens on Thursday afternoons. Teens can hang out, do homework, and play games in a safe, inviting, supervised atmosphere. Free WiFi, snacks and refreshments provided. For more information, call 231.935.4556. (posted 5/11/15)
Students ages 6-12 are invited to join teacher LuAnne Dreves at The Salvation Army (1239 Barlow St) on Wednesdays from 4:45-5:30PM for classes. Contact LuAnne at
luannedreves@yahoo.com
or 231-631-5627 to
sign up! (posted 3/20/17)
Join the new Early Literacy texting service for families and caregivers of children ages birth to 5 audience! Receive activities and tips that encourage interactive fun to get children ready for kindergarten. It's free to sign up (and stop), and you do not need to have a library card or even live in Grand Traverse County to sign up! The texts will be sent every Thursday. (posted 3/22/17)

Visit the Traverse Area District Library webpage for upcoming events for children, teens and adults. (updated 7/5/16)
The Traverse Area District Library wants you to read with your student daily, and they are challenging you to read 1000 books before your child begins kindergarten! They have book logs as well as book suggestions to help at the library. For every 100 books read, stop by their Youth Services Desk and receive a small reading reward. Every March, they'll celebrate all of the readers with a special Reading Month program and give away certificates and prizes to all of the finishers. For more information, visit

https://www.tadl.org/2017/01/16/how-you-and-your-child-can-read-1000-books-before-kindergarten/ . (updated 2/28/17)
This community music school offers private and group lessons in strings, flute, piano, and voice. Young children's classes are also offered. Lessons are taught year-round. (updated 8/4/16)
Violin Lessons from Northfield Suzuki Violin Studio
Give your child the gift of music! The Northfield Suzuki Violin Studio believes every child has the ability to play an instrument. The Suzuki method is based on small steps so learning can begin as early as three years old. The atmosphere blends a Montessori approach to learning with conventional Suzuki methods. Individual and repertoire lessons are available. Contact Ms. Lydia Monahan at 231.334.4522. (updated 8/4/16)
Sports & Outdoor Programs
TCAPS Summer Sports Camp Information
For a complete listing of all TCAPS Summer Sports Camp offerings and registration flyers, please visit www.tcaps.net/summerprograms.

TC Central 2017 Youth Football Camp Registration

TC Central Boys 2017 Basketball Skills Camp
Sports camps are offered through both Traverse City Central High School and Traverse City West Senior High School. For more information on camp offerings, please contact the school athletic offices at:
Traverse City Central High School - 231.933.8207
Traverse City West Senior High School - 231.933.7780
Now Registering - Horseback Riding Camp
Students ages 7-15, join Casalae Farms (920 East Silver Lake Rd.) and learn the fundamental skills of horseback riding for all disciplines. Riders will learn about horse care and basic horsemanship. Dates are August 1-3 from 9am - 12pm. Camp fee is $180. Contact Karen at 231-946-8490 or casalaefarms@aol.com. (posted 5/3/17)
Incredible Mo's (1355 Silver Lake Crossings Blvd., Grawn) is once again offering its Kids Bowl Free summer program which offers 2 FREE games each day all summer long! Visit

www.incrediblemos.com/kidsbowlfree to register your child today. For more information call 231.944.1355. (posted 3/20/17)
All TCAPS athletes in grades 6-12 trying out for sports in the 2016-2017 school year must have a sports physicals dated on or after April 15, 2017 to participate. K-Town Youth Care in Kingsley offers sports and comprehensive physicals year round for youth ages 10-21. No child will be turned away due to an inability to pay. K-Town is a Medicaid enrollment site and can help you get medical coverage for your child. Located at 112 Brownson Ave., Kingsley. Call for an appointment: 231.263.5895. Walk-ins welcome if time is available. K-Town Youth Care serves the health care needs of children between the ages of 10-21. (posted 8/2/16)
All TCAPS athletes in grades 6-12 trying out for sports in the 2016-2017 school year must have a sports physicals dated on or after April 15, 2016 to participate. Traverse Health Clinic offers $40 sport and camp physicals for students throughout the year. Appointments are needed–call 231.935.0799 to schedule. Hours are Mon. and Wed., 8 AM – 8 PM, Tues. and Thurs., 8 AM – 5 PM and Fri. 8 AM – 4 PM. Students under 18 years of age must be accompanied by a parent and must bring school physical cards signed by parent/guardian and student. Traverse Health Clinic is located at 3147 Logan Valley Road, across from Logan's Landing on S. Airport Road. (updated 8/4/16)
All TCAPS athletes in grades 6-12 trying out for sports in the 2016-2017 school year must have a sports physicals dated on or after April 15, 2016 to participate. The Youth Health & Wellness Center (YHWC), part of the GT County Health Department, offers sports and comprehensive physicals year round for youth ages 10-21. No child will be turned away due to an inability to pay. YHWC is a Medicaid enrollment site and can help you get medical coverage for your child. Located at TBAISD Career-Tech Center, 880 Parsons Road. Office hours are 8:30 AM– 4:00 PM, Monday – Friday. Call for an appointment: 231.922.6416. Walk-ins welcome if time is available. (updated 8/2/16)
Children, ages 5-18, are invited to play. American Legion Baseball provides players an opportunity to develop their skills, personal fitness, leadership qualities and to have fun. More information: 1231 Hastings Street, 231.922.2119 (updated 8/4/16)
The Dream Team is a free, co-ed baseball league, formed to include youths and teens, ages 8-21, with disabilities. Dream Team players are paired with partner players from local baseball and softball teams. The partner players will play alongside Dream Team players and provide assistance, as needed. Pending registration, Dream Team play will begin in May and conclude the end of June. For more information, please contact Dayna Ryan at 231.883.5747. (updated 3/28/16)
The league is open to all children, ages 5-13, no matter what school attending or township you live in. There are no tryouts. All playing abilities are welcome. Games begin mid-May. For more information, call 231.276.9329. (updated 8/4/16)
Little league is open to ages 5-12. Financial assistance is available if needed. Contact Jim Beltinck for more information at 231.342.8400. (updated 8/4/16)
Milk Crate Basketball is a local organization helping kids with the gear they need to enjoy the game of basketball. Whether it's on the playground or on a team, Milk Crate can help provide shoes, balls, apparel, pay-to-play fees, camps and more. Apply for an "Assist" or make a donation at:

milkcratebasketball.org. (posted 4/8/16)
In partnership with TART Trails and Planet Bike, NORTE! Youth Cycling's Operation: Light Up the Morning is keeping kids seen, safe and awesome as they bike to school by providing free lights to pedaling elementary students in TC.

Here's how it works. (updated 8/4/16)
Youth ages 10-14, work with personal trainers Rock and Sarah Dudek to condition for all sports. All athletes will train
using speed, agility and plyometric movements,
focusing primarily on sport specific movements. Three sessions available. Contact
Stephanie Carpenter at
stephanie@gtbayymca.org
with questions or register by visiting

gtbayymca.org
(posted 5/31/17)
Sign up now for the Traverse City Figure Skating Club's Learn to Skate program (figure skating, hockey skills, recreational skating). Classes are offered for skaters ages 3-adult. For more information, go to www.gofiguretc.org or call 231.947.2267. (updated 1/9/17)
Learn more at

www.tcyouthfootball.org. For more information, please contact Chris Wittke. (posted 6/5/15)
The Traverse City Junior Golf Association offers golf programs for children, ages five and up. Golf lessons, on-course instruction, tournaments, college scholarships and an indoor golf program offered. For more information and to register, go to:

www.tcjga.com. (posted 3/14/16)

Gymnastics
Waters Edge is happy to announce 4 new daytime classes starting June 8th. If you are currently enrolled and would like to transfer to one of these classes please email Becky at watersedgegymnastics@hotmail.com. If you are new to those classes you can register anytime by visiting

https://watersedgegymnastics.com/ Please note that we need at least 4 students per class to run those classes.
THURSDAYS
Grasshoppers 9:30am-10:15am: 3 and 4 year olds. 6 spaces available
Girls Level 1-3 10:30am-11:25am: Girls age 7 and older. 8 spaces available
Roly Polys 11:45am-12:15pm: Parent and child class for ages 2-3. 8 spaces available
Jitterbugs 12:30pm-1:15pm: 5 and 6 year olds. 8 spaces available (posted 5/31/17)
Do you know someone who is horse crazy? Blue Oxer can help! Well trained horses, certified instructor, heated indoor ring, ride year round. Call 231.649.1527 or visit

www.blueoxer.com. (updated 8/4/16)
Lacrosse is offered each spring at the YMCA for children in grades 9-12. Season begins in April. (updated 8/4/16)
Building leaders through increased confidence, concentration, patience and respect in a safe, motivating and non-competitive atmosphere. Open six days a week, day and evening classes available. Free introductory class by appointment. Ages 3-6 (T/Th 5:30 PM – 6 PM), Youth Ages 7+ (M-F 6 PM – 7 PM), High School Beginner Classes (M-F 7 PM – 8 PM, Saturdays 10 AM – 11 AM). Call 231.421.5184 or visit

www.infinitepath.net to learn more. (posted 10/22/15)
Enroll now for Kung Fu classes – call 231.313.6900. Moms and Dads can enjoy a free Tai Chi or Morning Exercise class when you sign your child up for classes.

Click here for coupon. (posted 9/6/11)
White Tiger Martial Arts and Camille's Body Shop Studio (821 E Valley Rd, Maple City) have partnered to offer martial arts in Leelanau County. Classes begin July 19. The cost is $140 for new students which includes the uniform and $110 for current students. For more information call Camille Frixen at 231.228.7265. (posted 6.8.17)
Fountain Point Resort and Lake Leelanau Rowing Club is pleased to offer a junior rowing club with school year and summer camp offerings. Learn more at:

www.fountainpointresort.com/llrc. (updated 1/29/15)
TC Alliance Rugby is a Division One Rugby Club and plays Grandville, Sparta, Rockford, GR Catholic Central, and West Ottawa. There is a State Championship playoff. High school boys in grades 9-12 are invited. No experience necessary and size does not matter. Learn more at

www.TCAllianceRugby.com. (updated 8/4/16)
Fourth and fifth graders have the opportunity to ski FREE all over Michigan with the Cold is Cool Ski & Ride Passport! The passport gives students up to three complimentary lift tickets or trail passes at each of the 30 participating ski areas. Complete the

application and visit

goskimichigan.org for more information. Additional questions can be directed to Mickey MacWilliams at 248.620.4448. (posted 11/11/16)
Elementary and Middle School ski practice is available through the Holiday Race Team at Mt. Holiday. In addition, skiers will be able to participate in club races and invitationals throughout the season. Registration opens in October of the current race year. Please register

online or email holidayraceteam@gmail.org for more information. (posted 10/17/16)

BATA is running their Ski-n-Ride program from December through March. This program makes transportation easier for families that like to ski. Visit

bata.net/ski-n-ride or call 231.941.2324 for exact dates, schedules and stops. (posted 1/11/17)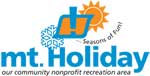 Ski and snowboard lessons are available at Mt. Holiday for students in grades K-9 this winter. The cost is $40.00 for a three day class or $55.00 for class and ski/snowboard rental. All lessons are from 6:15 PM - 8:15 PM. Registration can be completed

online. For more information or questions, call 231.938.2500. (posted 11/28/16)
During January, ski areas across the state team up with Michigan McDonald's restaurants to offer an affordable introduction to the sport of skiing and snowboarding. Discover Michigan Skiing includes a beginner lesson, ski or snowboard rental equipment and a beginner-area ski lift pass or cross-country trail pass. Cross-country skiing costs only $20 and downhill skiing or snowboarding is only $35. To join, fill out the corresponding

voucher. More information can be found

online. (posted 11/11/16)
During the evenings and Sunday afternoons, Shanty Creek will have the Learn to Ski program available to students of all ages and their family members. Week night evening programs are 3:30 PM - 8 PM and Sunday sessions are 12:30 PM - 4:30 PM. Registration forms must be received prior to December 15th. (posted 10/14/16)
Shanty Creek is offering unrestricted season passes to reward students with grade points of 3.0 and higher in grades 6-12. Report cards can be brought to the Season Pass counter at Shanty Creek Resorts. Forms can be downloaded at

shantycreek.com. (posted 10/14/16)
Timber Ridge is offering a WeSki Program to families that are looking to have fun while enjoying a healthy time together cross country skiing. The cost is $45.00 per family or $30.00 for an individual. This fee includes participation in all three sessions, trail fee at Timber Ridge, a snack before lessons as well as a light meal after lessons, and age/ability instruction. Complete the

registration form by December 24, 2016. Fore more information call 231.947.2770 or visit

www.vasaskiclub.org. (posted 11/23/16)
Softball season begins in May. Learn more about Traverse Area Girls' Softball at:

www.tagsoftball.com. (updated 8/4/16)
Breakers is a year round, family-oriented program that promotes teamwork, pride and excellence though training, competition, and team building activities at all levels. The program is open to all youth, ages 5-18, who have a desire to learn the fundamentals of competitive swimming. For more information on any of these swim activities, visit

www.tcbreakers.com or contact Coach Jason at 503-703-1481. (updated 8/4/16)
Mt. Holiday offers tubing and zip lining. Their 10 station zip line is a breath taking experience unique to the TC area. Also offered, the Green Zipper, which is a smaller zip line more ideal for larger groups. For more information, call 231.938.2500. (updated 8/4/16)
Student Assistance & Mentoring Programs
Michigan College Planning provides personalized service for college and career goals. Students they have served attend a variety of colleges from public to private throughout Michigan, the entire United States, and several other countries.
​Michigan College Planning provides up-to-date information for students and families as they transition to college and beyond and is committed to reducing the confusion, stress and over-whelming anxiety associated with college planning.


College Prep: Next Step Career and College Consulting
Designed to assist high school students and families gain a better understanding of options and create a successful road map for the future. Areas of focus include: preparing for college or the workforce, electronic portfolios, college comparisons, college applications, essays and scholarships, money for college, standardized testing and sports recruiting. For more information, contact Deanna Sayer at 231.499.7712. (updated 1/12/15)
College Prep Bootcamps are available to help those interested in furthering their education. Topics discussed will include essay writing, information on what colleges are looking for and resume/cover letter writing. These classes are also available individually along with SAT & ACT preparation, college study skills and organization classes, and scholarship search help. For more information, contact soslearninglab@yahoo.com or soslearninglab.com. (posted 9/28/16)

Serving those who are homeless or at risk of becoming homeless. The Continuum of Care is a five county collaboration of agencies that address housing issues through a community-based process which develops a comprehensive, coordinated continuum of care to address the shelter, supportive service and housing needs of individuals and families who are homeless or at risk of becoming homeless. Call 231.947.3780 or 800.632.7334. (posted 11/25/13)
STEP provides school stability by helping students stay in their current school while in residential transition. Based on the child's living situation and individual needs, STEP helps remove barriers to a student's education by helping with transportation to school, providing clothing, school supplies, personal hygiene items, academic support, and/or helping make connections with other local resources. If you have lost your housing or know someone who has, contact Abby Jordan, confidentially, at 231.933.8991. (updated 8/4/16)
Join in discussion and informational sessions held at Disability Network, TBAISD and more.
Services include: assessment and treatment for ADHD, dyslexia, learning disabilities; anxiety and depression support; adapting to lifestyle changes; personality disorders; high school to college transitions; and more. For more information:

www.goshawkbehavioralhealth.com (posted 5/12/15)
Providing children a listening ear in their time of need. Counseling for children and teens on issues related to divorce, abuse, ADD/ADHD, childhood trauma, and other life changes. Now accepting Medicaid. Workshops and trainings for churches and non-profit organizations available. Topics may include: families in crisis, parenting, boundaries, self-care and more. Contact Alison Neihardt LPC NCC, at 231.590.4812, or visit

www.helpingkidsupnorth.com. (updated 7/10/15)
Connecting People in Need to Resources: HelpLink is a free service that works with people who have family or personal needs by helping them explore options for assistance. These options are available from agencies and programs in the five county GT region. (posted 10/25/11)
Call 231.935.5886 or 1.800.533.5520 for more information. (posted 12/22/11)
Youth Grief Support Programs: Robin's Nest helps grieving youth by providing them the opportunity to build relationships with mentors and other youth who understand their grief. Call 231.947.6453 for more information. (posted 11/29/11)
A prevention program of Grand Traverse County Probate & Family Court under Judge Melanie Stanton, mentors at-risk elementary school students to prevent future court-involvement. Develops an academic-based mentoring relationship and encourage a career as a student. This is a year-round program that focuses on weekly contact with the student during the school year , and includes out-of-classroom positive learning activities. This program supports academic and social growth, study skills, and other life skills. Contact the Learning Partners Program Coordinator 231.922.4827 or

visit the Learning Partners website for more information. (updated 8/12/16)
Big Brothers Big Sisters (BIGS) helps youth succeed in school by providing them with an adult mentor who meets weekly with the child throughout the school year. Mentors are carefully screened, trained and supervised by a BIGS Staff Specialist who monitors and guides their friendship and activities. All visits take place at school, during normal school time or extended day hours. Mentors provide a child reassurance, encouragement, and the motivation they need to continue a successful path in school and/or help them through an emerging academic challenge. Parents often appreciate the extra support knowing someone special is looking out for their son or daughter during school. To learn more go to

www.bigsupnorth.com or call 231.946.2447 ext. 219 to enroll your child today. (revised 11/9/16)
JA is looking for adults to match with classrooms. If you are a civic club member, business person, retired teacher, parent, role model, friend of young people – and you want to see our young people succeed – please consider this great opportunity to donate your time, experience and expertise. Training and fun lessons plans provided. For more information, contact district manager Leisa Eckerle Hankins at 231.922.6330 or janwm@ja.org. (posted 8/9/16)
Serves elementary "at-risk" children who need extra attention because of social, emotional, or academic needs. Each trained volunteer meets with a student one hour per week during the school year. (updated 8/4/16)
The 2016 Kelsey's Law Scholarship winners have been announced! Students may begin applying for next year's scholarship through August 31st, 2017. $5,000 worth of scholarships are offered to Michigan high school juniors and seniors each year. Applicants should apply

online. (posted 10/19/16)
SOS Learning Lab is providing educational services for all ages and abilities in the following areas: Individual Tutoring, Small Group Sessions, and College Prep Classes. For more information, visit

www.soslearninglab.com, call 231.331.5056, or email soslearninglab@gmail.com. (updated 5/17/17)
Community Members (50+) Events & Resources
The Grand Traverse County Senior Center Network provides many social, wellness and educational programs that are specially designed to meet the interests and needs of the 50+ generation. (posted 7/24/15)

July 27 & Aug 24 - Country Line Dancing - 7PM
Come one, come all to a Country Line Dancing event sponsored by the Senior Center Network! The doors will be wide open and live music will be flowing at the Gilbert Lodge at Twin Lakes Park (6800 N. Long Lake Road). Refreshments, door prizes and 50/50's will be offered. All ages and dancing abilities are encouraged to dress up in their finest country gear and cowboy boots to dance the night away to the music of The Two Ole' Broads and Three Buddies Country Band. Tickets are $10 in advance at the Senior Center and $15 at the door of the event. For more information, email dmikowski@grandtraverse.org or call 231-922-4911.

Aug 1 - Kayaking Rescue Clinic - 9:30 AM
Imagine you and a partner are paddling kayaks in one of our northern Michigan lakes and suddenly you are tipping over! Join Barbara Winckler, American Canoe Association certified kayak instructor, in a clinic presentation on the topic of kayak rescues at the Traverse City Senior Center (801 E. Front Street) on Tuesday, August 1, 9:30 a.m.
Winckler will guide a discussion about what to do when paddlers tip over or fall out of the kayak. Participants will learn how to right their kayaks with a partner's help, empty them and get back in. At the conclusion of the presentation, participants will get into the water and tip their kayaks over, practicing the techniques Winckler just demonstrated. By practicing rescue skills, kayakers will be ready when real life situations call for them.
It is suggested you may want to bring nose plugs and wear proper clothing for being in the water – nylon and polyester material is recommended, no blue jeans or cotton attire. In addition, if you use a kayak skirt, bring it to learn how to release from it when capsizing.
The rescue clinic is free, but advance registration is required. For more information and to register, email dmikowski@grandtraverse.org or call 231-922-4911.

July 27 & Aug 2 - Top Ten Legal Tips - 12:30 PM
If you have put off writing a will or trust, haven't updated the estate plan you made years ago or are interested in hearing the latest legal updates that affect seniors, you will want to attend the presentation of Greg Kish, Certified Elder Law Attorney, on Thursday, July 27, in Interlochen (9700 Riley Road). He will also give his presentation on Wednesday, August 2, in Kingsley (115 E. Blair Street). Both sessions will start at 12:30 p.m.
Kish can help identify whether your current will, power of attorney or other legal documents meet current needs. He also will provide updates about recent changes in the law regarding real estate tax exemptions, Veterans Administration benefits, funeral planning, Medicaid for long-term care, medical decision making or planning for family members with special needs. The presentations are free, but advance registration is appreciated. For more information and to register, email dmikowski@grandtraverse.org or call 231-922-4911.

Aug 17 - Healthy Eating Support Group - 6:30 PM
Do you struggle with the concept of healthy eating because you're not quite sure what it actually means? Join registered dietitian Carol Bell for a discussion on healthy eating at the Traverse City Senior Center (801 E Front Street) on Thursday, August 17. Bell earned a master's degree in Dietetics and Nutrition from Eastern Michigan University. Each month the group explores a topic related to reducing inflammation, healthy weight strategies, eliminating pain, improving digestion and balancing hormones. The group will discuss going dairy-free.
Food demonstrations and tastings are included in the group discussions. You will leave with an awareness of how small, simple adjustments to food and lifestyle routines can make an impact on your energy and body health.
The cost is $5 for each event and advance registration is required. For more information and to register, email dmikowski@grandtraverse.org or call 231-922-4911.
Aug 18 - Reiki Treatment - 1PM - 4PM
Reiki is a Japanese technique used in the sphere of energy healing. The word Reiki comes from the Japanese word rei, which means universal life, and ki, which means energy. A Reiki session can help ease tension and stress in the body, allowing it to heal on all levels – physical, mental and emotional.
Join Reiki Master Donna DeSoto at the Traverse City Senior Center (801 E Front Street), on August 18, between 1 to 4 p.m. for a 15 minute Reiki appointment. Reiki can be hands on or hands hovering over troublesome areas. DeSoto places her hands above or on the problem area and the recipient draws the energy in. She will be doing just spot treatments for the 15-minute intervals.
The cost is $5 and registration for the appointment is required. For more information and to register, email dmikowski@grandtraverse.org or call 231-922-4911.
Yoga Classes; Yoga On the Beach
The Grand Traverse Senior Center Network is offering instructor organized yoga classes led by Certified yoga instructor Cathy Green at the Golden Fellowship Hall (9700 Riley Road, Interlochen). The cost for each session of yoga is $3 per person – no advanced registration is required.
Chair Yoga - Begins Monday, July 10 at 9 AM in the This is a beginner level class. Enjoy the benefits of the essential movements of yoga in a seated position.
Intermediate Yoga - Begins Thursday, July 13 at

9 AM

.

Join certified yoga instructor Jeana Seidelman at the Traverse City Senior Center (801 E. Front Street). Advanced registration is required for the Traverse City yoga classes. The cost for each intermediate yoga and yoga on the beach session is $5 per person. For intermediate yoga in both locations, bring a yoga mat and small blanket or towel that can be rolled up for support.
Intermediate Yoga - Wednesdays at

8:30 AM

– A one-hour class for both men and women for muscle strength and flexibility, improved balance and respiration.
Yoga on the Beach - Tuesdays at

8 AM

– a gentle-flow yoga class for all levels.
The Senior Center Network Fife Lake location (77 Lakecrest Lane, Fife Lake) has a free peer-led yoga session on Fridays at 9 AM.
For more information or to register, email dmikowski@grandtraverse.org or call 231-922-4911.

Thursdays - Tai Chi On the Beach - 8AM - 9AM
Join instructor Ann Parker on the beach at the Traverse City Senior Center (801 E Front Street) every Thursday morning from 8 to 9 AM (except for July 6). Parker is a physical therapist at Grand Traverse Pavilions and teaches tai chi at Yoga Health Education in Building 50. She has practiced tai chi for over 30 years and has taught it for more than 15 years, using the yang style of tai chi – the short form and the long form. Registration is required and the cost of each session is $5 per person. For more information and to register, email dmikowski@grandtraverse.org or call 231-922-4911. (posted 6/27/17)

As we all know, a monotonous workout while exercising does not help one's motivation. So, when you combine exercise with a dance routine, it is definitely more fun. If you are new to line dancing, this beginner's class will have dances that are easy to execute. Join the GT Senior Center Network at Twin Lakes Fitness in the Gilbert Lodge, located in Grand Traverse County's Twin Lakes Park, 6800 North Long Lake Road. The group will meet each Wednesday from 1 to 3 p.m. There is no registration required – just show up ready to dance. The cost is $3.00. For more information, contact the Senior Center Network at 231-922-4911. (updated 3/1/17)

Every Wednesday and Friday the Senior Center Network will be hosting chair exercise classes. Each class is taught by a certified fitness instructor and lasts 45 minutes. Participants can expect engaging in a fun, energetic strength, balance, and flexibility exercise class from a chair. For more information, call 231.922.4911 or email lwells@grandtraverse.org. (posted 1/6/17)
Socialize and exercise! The Senior Center Network hosts a cross-country group on Mondays at 1 PM at various locations in northing Michigan, and a snowshoeing group on Fridays at 1 PM at Timber Ridge. Advanced registration for both groups is required. Call 231.922.4911 for more information. (posted 12/19/16)

Healthy Eating Support Group
Join a registered nutritionist for a discussion group each month to explore losing weight, health strategies and other wellness topics. The first meeting is Thursday, January 12, at 6:30 PM at the Traverse City Senior Center. Advanced registration is required and costs $5. Call 231.922.4911 for more information. (posted 12/19/16)
The Senior Center has joined the coloring craze! Every Wednesday, the Paint and Color Club will meet at the Senior Center (801 E Front St.). This isn't a structured class, but open time for all painters, sketchers and coloring book enthusiasts to enjoy time together and share tips and tricks. Artists of all abilities are welcome, supplies can be provided. No registration required for this FREE club. For more information, call 231.922.4911. (posted 1/22/16)
Pickleball is one of the fastest growing sports in the United States. The Senior Center league began in 2007 with just a handful of members playing and has grown to over 150 members playing three mornings a week. Three courts are available for open play in the afternoons and equipment can be rented from the Senior Center for a donation. For more information, please call 231.922.4911. (posted 9/10/15)
The Senior Center Network will host many tech programs in 2017 to help older adults better understand their devices. Classes will be held on iPads, Windows 10, and smartphones. Participants are asked to bring their personal devices to all sessions. Pre-registration is required. Please call 231.922.4911 for any questions or additional information. (12.19.16)

The Senior Center is partnering with Kelly Services to offer monthly job interviews and support at the Traverse City Senior Center. There are a variety of opportunities in the community including part-time, full time, short term and flexible schedule jobs and this partnership helps connect the employers to a great pool of potential employees. Job interviews are offered in 15 minute appointments on the second Thursday of each month. For appointments and questions, please call 231-922-4911.
The first shuffleboard courts in Michigan were installed in Traverse City in 1930, where this city played host to numerous state and national tournaments. Today, eleven courts are in play on a daily basis for league members and guests. The Senior Center Network invites the community to take advantage of this ageless sport. Equipment can be rented for a donation inside the center daily, Monday – Friday, from 8:00 a.m. – 5:00 p.m. For more information, please call 231.922.4911. (posted 9/10/15)
General Information & Services
Want to explore the globe without leaving home? Open the door to the world by hosting a student from Europe, Latin American or Asia. Be part of an unforgettable experience. Hosting a student is one of the most rewarding experiences your family will have. It extends your family into a second culture and gives the opportunity to look at familiar patterns through the eyes of those who grew up in a different country, speak a different language and have different habits and expectations. Contact Kristel Rodriguez-Peacock at RodrigueKr@tcaps.net or 231.933.1766 to learn more. (posted 6/6/16)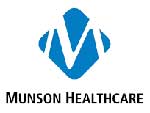 Munson Hospice is pleased to provide you with our 2017 Schedule of Grief Support Groups and Activities offered throughout the Antrim-Benzie-Charlevoix-Grand Traverse-Kalkaska-Leelanau-Manistee-Wexford counties. These groups offer a friendly environment where grief and loss is understood. They are open to the public and no registration is required. See the schedule attached. Please direct any questions to Munson Home Health at (800) 252-2065. (updated 4/17/17)
If your family enjoys meeting new people, exploring new cultures, and helping students achieve their dreams, then you would make a great host family. Hosting is an amazing opportunity to share your home with an open-minded student who is eager to learn about American culture and family life. Visit

www.ayusa.org or call 231.429.2936 for more information.

Become A Student Ambassador – Make a difference in your high school and in your community. Student Ambassadors work closely with the exchange students at your school. Learn more at 800.288.1221. (posted 5/11/12)
Explore the world by opening your home. Volunteer to host an international student. Students who come to the U.S. on Cetusa's High School Program are placed with a host family. CETUSA host families are volunteers who provide safe and loving homes for students during their semester or academic year in the U.S. Students hope to be included as a part of the family and to live as American teenagers.

Visit the CETUSA website to learn more. (posted 7/10/15)
Miscellaneous: High School Diplomas for Veterans
To provide special recognition for the service and sacrifice of military veterans of WWII, the Korean Conflict and Vietnam era, Public Act 181 of 2001 and Public Act 55 of 2014 authorizes the board of a Michigan school district to award high school diplomas to WWII, Korean Conflict and Vietnam veterans. The law permits WWII veterans who left high school between December 16, 1940 and December 31, 1946 for immediate military service and did not subsequently receive a high school degree to now apply for a diploma. Korean War veterans who left high school between June 27, 1950 and January 31, 1955 may also apply. Family members may apply on the behalf of a living or deceased veteran. Veterans of the Vietnam era must have been drafted or enlisted between February 28, 1961 and May 7, 1975 to qualify for this diploma. The application requires a copy of the veteran's discharge from military service indicating honorable service between the dates of December 16, 1940 and December 31, 1946 or June 27, 1950 and January 31, 1955 or February 28, 1961 and May 7, 1975. Also, the Vietnam era veteran must apply to the school district where he/she was enrolled during high school. The applicant's signature certifies the remaining information. TCAPS is pleased to be able to award high school diplomas to veterans who meet Public Act 181 or Public Act 55 criteria. For more information, please contact Mary Beth Stein at 231-933-1718. (updated 8/15/16)

City Opera House is one of 48 opera houses built in Michigan in the 19th and early 20th centuries. Affectionately known as "The Grand Old" Lady, this regional treasure opened in 1892. Today only seven of these historic Victorian structures are open statewide. Of these, only the magnificently-restored City Opera House in downtown Traverse City features two world-class Performing Arts series featuring professional national-touring artists, multiple arts education programs for learners ages 8-18, and hosts an active schedule of public and private community events year round.
The City Opera House is proud to partner with Michigan State University's renowned Wharton Center for Performing Arts to present the Performing Arts and LIVE at the Opera House series downtown Traverse City.


Miscellaneous: Mackinac Island Treasure Hunt Card & Board Games
These games offer players of all ages a fun way to take a virtual visit to one of Michigan's most famous and intriguing places. Five progressively more challenging games give players a sense of the deep history, diverse ecosystems, and unique culture of Mackinac Island. A percentage of the profits will benefit the stewardship programs of the Mackinac Island State Historic Parks. (updated 8/15/16)
Learn more about what you can do to protect yourself from Salmonella infections after coming in contact with live poultry. For more information, please call 1800.CDC.INFO or visit

www.cdc.gov. (posted 3/7/13)
The mission of the Grand Traverse County Resource Recovery Department is to protect the public health and environment of our community by efficiently managing waste materials with a focus on resource conservation. The

"Take It Back" program provides information where consumers can return unwanted products to local providers/businesses for reuse, recycling or responsible disposal. The program is growing on a weekly basis. (updated 8/15/16)
Purchase any regular priced inflatable from Design A Theme Party Rentals, LLC Promotion and have $10 donated to your school PTO in your name. 231.313.9700 |

www.traversecitytentrental.com (updated 3/25/15)
Enjoy your next special event in a fun and playful atmosphere with access to the 15,000-square-foot Indoor Water Playground with a 16-foot high, 70-foot long waterslide, water walk, zero depth sprayground and two in water basketball hoops.

GT Resort and Spa Kid's Night Out Program Every Saturday night from 6 PM-11 PM kids can enjoy crazy tennis games, swimming, art and crafts, board games, Wii/movie time and a pizza party! Pre-registration required. (posted 2/4/15)
Consider the new creative room at Potter's Bakery for your next birthday party or special event. (posted 6/15/15)
The Northwest Michigan Community Action Agency Michigan Saves IDA Program is a matched savings program for people who want to build financial assets. NMCAA will work with customers to provide the extra dollars and tools needed to help build a bright future. For more information, call 231.947.3780. (posted 11/18/15)
Mention TCAPS Partner in Education (PIE) Program and B.O.B. Moving & Storage will donate $25 of your move to TCAPS. (posted 10/1/12)
An online resource for Grand Traverse Bay area parents to find kid and family friendly activities. Access categorized listings, an events calendar and reviews to help parents find all the good things there are to do in the region. (posted 01/28/13)
Job & Volunteer Opportunities
LochenHeath Golf Club Seeks Food & Beverage Staff
LochenHeath is offering the great opportunity to become a part of its Food & Beverage Team for the 2017 season. We are a professional Country Club setting serving and cooking to the highest standards and expectations. The Restaurant at LochenHeath focuses on quality, consistency and greatness. We are looking for team members who thrive in environments of professionalism, hard work, smiles and opportunity. Previous experience is a plus, but we are willing to train the person with the right hospitality attitude. We are looking for Line Cooks and Wait Staff Bartenders. Please send resume and contact information to be considered to Executive Chef Thomas Kelly at thomas.kelly@lochenheath.com. (posted 3/8/17)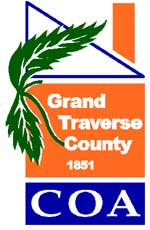 Traverse City Senior Center seeks Tech Savvy Teens
The Traverse City Senior Center is seeking tech savvy teens (16-18 yrs) to volunteer to help older adults with the finer points of their cell phones, tablets and laptops. Group would meet once a month in the late afternoon, early evening for up to 90 minutes beginning in March. If interested, please email ehovie@grandtraverse.org for more details.
The Gordon Food Service Store located at 1781 Barlow Street is currently hiring multiple sales associates for both full and part time positions. To be considered, please apply online through the following links: Here and Here. (updated 10/5/16)
View current part-time and full-time positions available at the Great Wolf Lodge. (updated 6/20/17)
PCMI Services is looking for qualified guest teachers. If you like to work with children, are professional, have excellent communication skills and possess the ability to lead, then apply now. To view opportunities and requirements, visit:

www.pcmiservices.com or contact Jeanmarie Riccobono at 231-922-6230 or jriccobono@pcmiservices.com. (updated 1/18/17)
Come join Habitat for Humanity, GTR for a day of building on the construction site. Habitat is a volunteer-driven organization serving families and communities in the Grand Traverse Region. Work alongside a dedicated construction team, regular core group of volunteers, and partner families and you can help build Habitat houses while having a great time learning construction skills. You can also get a first-hand look at our sustainable building practices. No previous construction skills are expected! Habitat for Humanity, GTR will provide skilled construction staff and volunteer leaders. All tools, safety equipment, and building materials needed for the day will be provided. To get involved and become part of the Habitat Team, contact the Volunteer Coordinator Michelle Reichert at 231.941.4663. (posted 6/5/15)
Take a chance, be a friend, share a smile…make a difference. Heartland Hospice is looking for caring and dedicated people with an interest in serving terminally ill patients and their families in your area. Volunteers provide the extra love and care to patients at this challenging time in their life. We invite you to consider becoming a hospice volunteer. Spend an hour or two a week visiting. Enrich your life and theirs! (posted 12/03/12)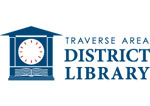 Volunteer: TADL Summer Reading Club
TADL is now seeking volunteers for the Summer Reading Club which encourage children to read. Volunteers listen to the young people and record it on the TADL web page. The program runs for 6 weeks from the end of June till the end of July. Volunteers should be at least 14 and are asked to take a 2 hour shift once a week. Contact Christopher Spear in the Youth Services Department at 231-932-8503 for more information. (Posted 1/25/17)
Sign Up for Community Newsletters
Want to know more about what's happening at TCAPS? Stay connected to your community schools by signing up to receive the Traverse City Area Public Schools monthly electronic newsletter as well as periodic updates from the district.

Visit our newsletter webpage to sign up now.
Sign up for a free electronic newsletter for articles and information related to local food systems, healthy kids, and the community fundraising efforts that connect them. Stories of FarmRaiser Champs and schools teaming up with farmers and food artisans to bring amazingly fresh, often unique, and always tasty products to their fundraising campaigns will also be shared.

Sign up via the FarmRaiser newsletter online form. (updated 8/15/16)
Families are invited to sign up for a free email newsletter from Traverse Magazine | MyNorth.com and Munson Medical Center. The newsletter promotes healthy lifestyles for kids. Kids Up North will get you and your kids diving into Michigan's spectacular outdoor recreation, provide hand-picked events and help you get your kids outside and active. Each issue you'll find everything from recipes to outdoors activities, and music outings to u-pick farms. And it's free. Sign up at

MyNorth.com/Kids. (updated 8/15/16)