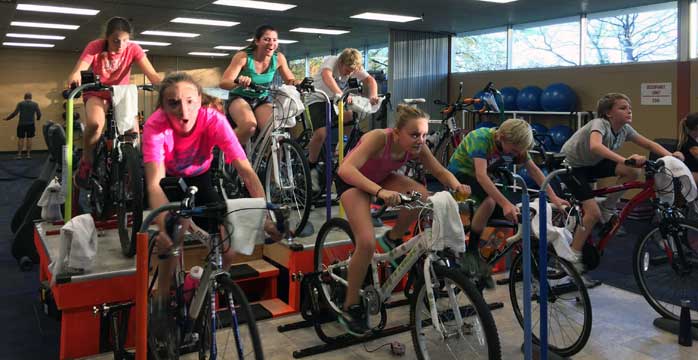 LEAP Youth Triathlon Training
LEAP Youth Triathlon Training
Grades 5-12
About the Program
Have you ever thought of competing in a triathlon? Let LEAP and the YMCA get your training started with the new Youth Triathlon Camp.
Intense training, plus an opportunity to compete in an indoor triathlon on March 12.
​Each workout will consist of 30 minutes of either group treadmill or CompuTrainer ride plus a 15 minute VASA swim bench workout.
All workouts will be led by coaches who are world qualifiers in the sport of triathlon. Each triathlete should have running shoes, a water bottle and a bike with a road tire on the back wheel. Bike shorts are recommended but not required. This camp is limited to 12 participants. Please contact Rebecca 231.633.9125 for more information.
Program Location
Central YMCA (Civic Center), 1213 W. Civic Center Drive, Traverse City
Schedule
Camps will take place on
Class Size
Must have a minimum of nine students to hold the class and a maximum of twelve.
Registration Close
Registration will remain open until class is full.
Participation Fee
Cost is $75 for YMCA members and $100 for community participants
For registration, please call the YMCA Front Desk: 231.486.6357.