LEAP Summer Adventure Trips
LEAP Summer Adventure Trips for Middle & High School Students
Through Crystalaire Adventures
About the Program
LEAP is pleased to offer backpacking, sailing and biking adventures for students, ages 10 – 17. Frankfort-based Crystalaire Adventures has been running inclusive, playful adventure expeditions for youth for almost a century. Experienced staff emphasize building strong social connections while experiencing an outdoor adventure.
Summer Adventure Camp Schedule
South Manitou Island 3-Day Camping Adventure

For ages 10 – 13
Cost: $275
Dates: Three dates to choose from:
June 23 – June 25
July 28 – July 30
August 18 – August 20
Travel by ferry to South Manitou Island. Fields and farms, ancient white cedars, and some of the best swimming around are an inevitable part of the trip. Lighthouse tours and plenty of time to become an expert in cooking over a fire come with the territory. A great trip for those who have never gone camping before, or are looking to take early camping experiences up a notch. Led by Crystalaire Adventures, the South Manitou is a three-day trip. This trip can be a stand-alone option or can be an add-on to another adventure.
Backpacking the McCormick Wilderness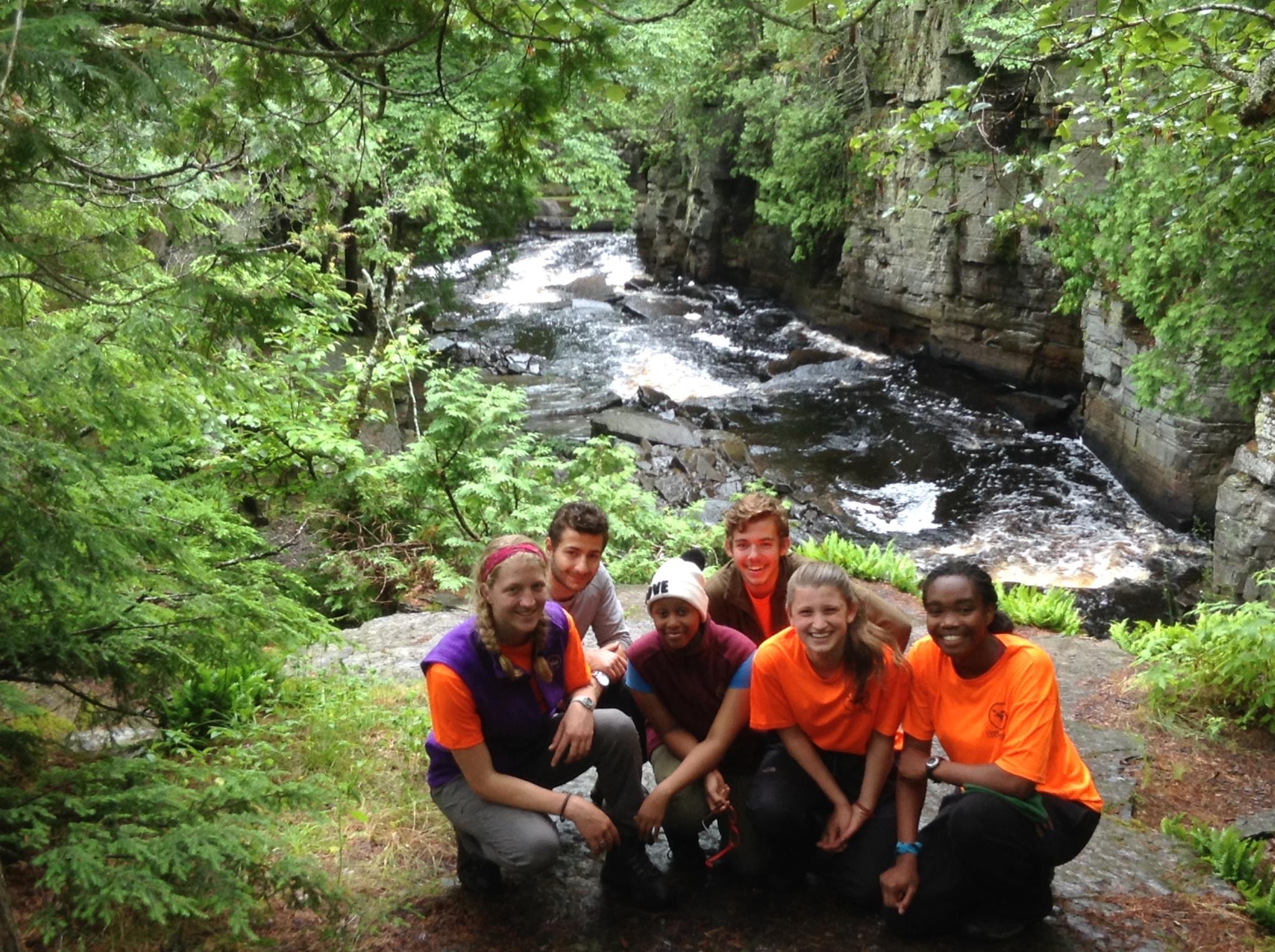 For ages 14 – 17
Cost: $1,100
Dates: June 27 – July 3

This trip takes advantage of Michigan's largest wilderness area. Located in the western part of the Upper Peninsula. These are places of secret waterfalls and hidden lakes. Crystalaire is typically the only outfitter operating in the McCormick Wilderness area, meaning our participants can select whatever route they wish while engaging deeply with the best our curriculum has to offer. The trip leaves from Moosehall, our base of operations.
North Manitou Island 5-Day Backpacking Adventure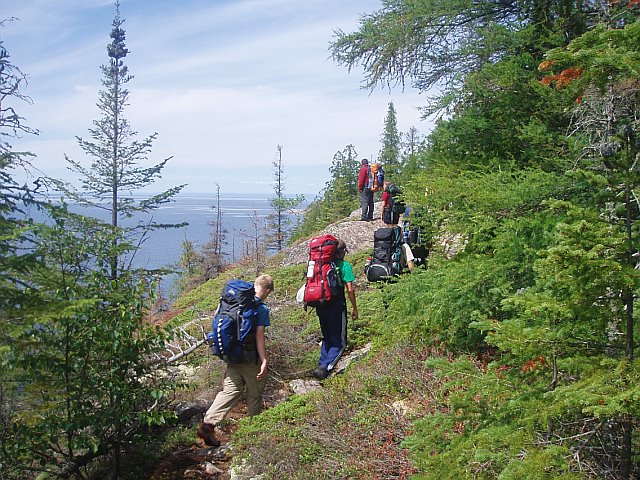 For ages 12 – 15
Cost: $475
Dates: Three dates to choose from:
July 7 – July 11
July 21 – July 25
August 11 – August 15
North Manitou Island, a part of Sleeping Bear Dunes National Lakeshore, is accessible by ferry from Leland, MI. Participants will be backpacking the island, exploring giant perched dunes, inland lakes and wilderness beaches. Camping will be at backcountry sites and cooking will be with backpacking stoves. Led by Crystalaire Adventures, the North Manitou is a 5-day trip. This trip can be a stand-alone option or can be an add-on to another adventure.
Biking the Leelanau Peninsula

For ages 12 – 15
Cost: $890
Dates: July 13 – July 19

Come explore one of America's most beautiful regions while biking the Leelanau Peninsula and the Sleeping Bear Dunes National Lakeshore. This cycling adventure will start from Moose Hall, our base of operation, where campers are fitted to bikes and gear. Over the following days the group will ride, exploring towns, Lake Michigan Bays, and various sites along the M-22 scenic highway.
Experience riding on several local trails, including the Sleeping Bear Trail, the TART trail and the Betsie Valley Trail. Participants will work as a group, planning their routes, meals, and general schedule of the day. This trip is a unique opportunity to explore the cultural diversity and significant landscape of the Leelanau Peninsula.
Sailing the Great Lakes with Inland Seas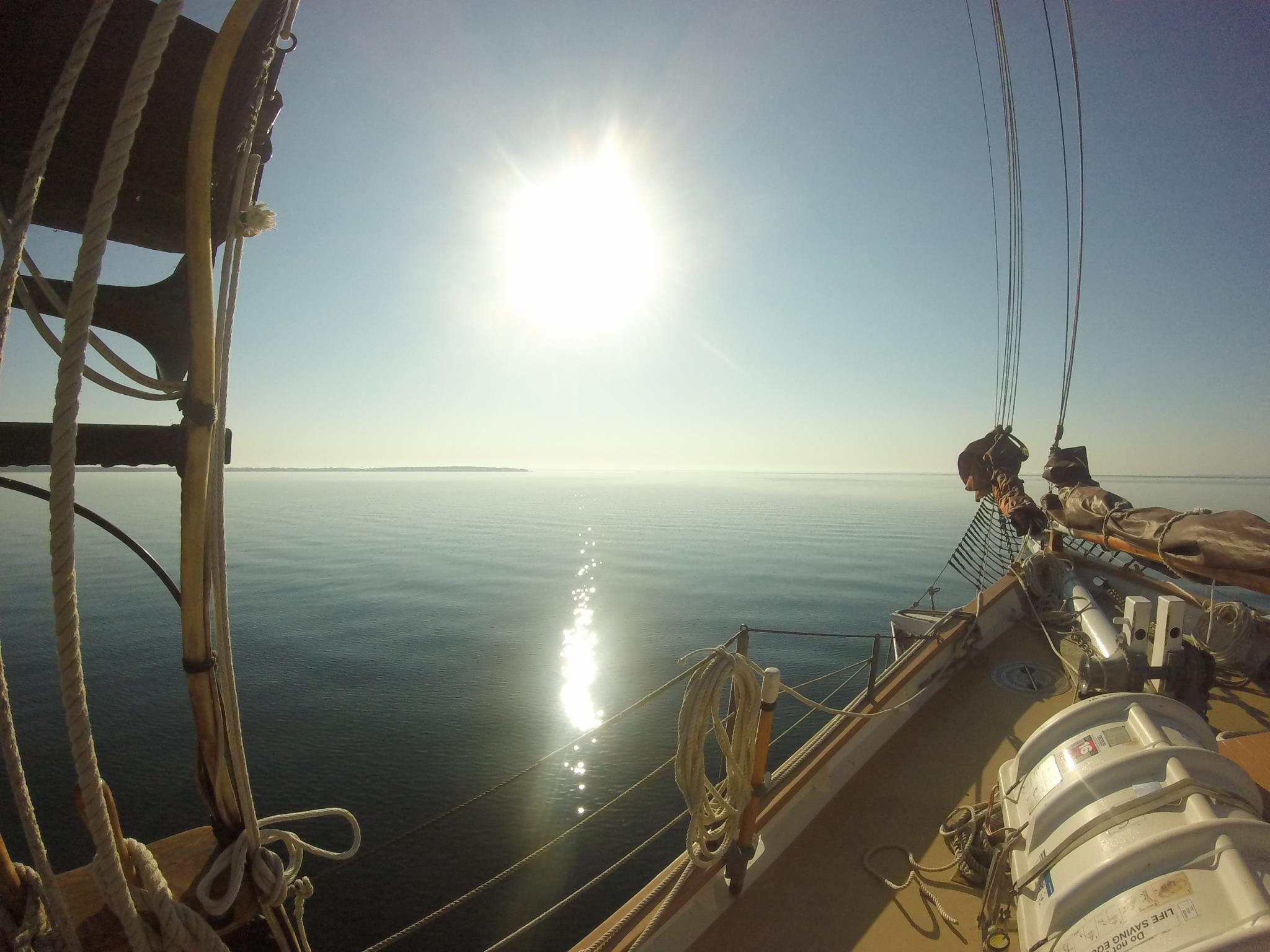 For ages 14 – 17
Cost: $1800
Dates: August 2 – August 8
Sail Lake Michigan on the schooner Inland Seas and explore Great Lakes ecosystems through original research and curiosity-driven investigations. Participants will become a fully functioning crew member with responsibilities for all aspects of boat operations, especially management of sails and lines. Work together to chart a course and navigate across open-water to Great Lakes islands. Explore island landscapes, discover impacts of invasive species, participate in microplastics research, and contemplate the rapidly changing Great Lakes ecosystem.
This is a rare opportunity to get to enjoy rushing over the waves while simultaneously taking time to learn what is going on beneath them. Join us and make it an experience of a lifetime! A great chance to participate in the historic maritime culture of our freshwater seas! This trip is run in partnership with Inland Seas Education Association.
Trip Information
Crystalaire Adventures will maximize opportunities for participants to actively engage in leadership; days are flexible. Everyone will have to work together to balance goals and visions, keep everyone fed and sheltered, and figure out how long until the next camp. We cook our own meals, build our own fires, sleep under the stars, and learn to endure weather of all kinds!
You will be camping in tents (unless you're on the sailing trip) with 1-3 other participants of the same gender. Meals will be cooked on stoves. Hiking is entirely off-trail, and participants will both navigate and select campsites every night. You'll be away from modern amenities for almost the entire duration of the program.
Curriculum will pull from all of Crystalaire's resources, and offer our complete approach to how to manage and work effectively with groups. With a focus on progressive models of group process, participants will be exposed to ideas in communication, decision making, leadership, self-care, and more. All while exploring the great outdoors, and taking time to breathe, relax, and enjoy the scenery.
Crystalaire guides are college-aged or older and have both wilderness medical training and previous experience leading groups of young people in the outdoors. The education model is built around inclusive social groups and offers a great fit for all. References on the program are available. Visitwww.crystalaireadventures.com for more information.
Included in the Cost of the Trip
The cost includes transportation to and from the drop-off point, two leaders trained in wilderness medicine, tents, stoves, maps and other equipment as well as all food, lodging, travel expenses and additional costs.
For questions or more information, please contact Curtis McFall at Crystalaire Adventures: curtis@lookoutsummer.com or 231.299.0005.