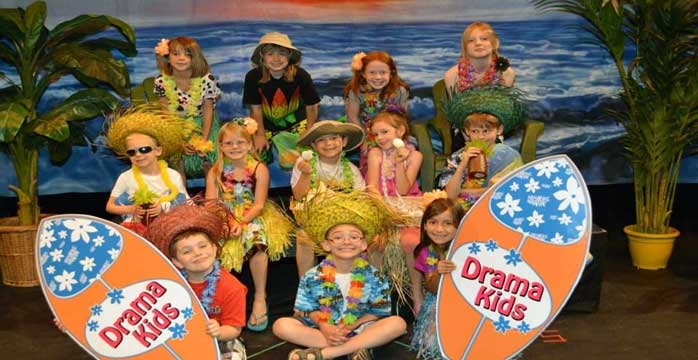 LEAP Drama Kids
LEAP Drama Kids
For Grades 1-5
LEAP is pleased to offer an exciting afterschool program at several TCAPS elementary schools. This program is called Drama Kids and will be run by Rachael Harrell the executive director of Drama Kids Northern Michigan.
About the Program
Drama Develops Kids! Enthusiastic students who learn to speak out clearly and relate confidently with others will have an inside track to lifetime success. Our specialty is using a wide range of unique drama activities to focus the bold, outspoken child and to draw out the quiet child or the inarticulate child and help them reach into themselves to discover their full potential.
Drama Kids has no auditions and every student is a star. We are committed to creating a fun atmosphere for our students to practice a wide set of skills and shine. Spring Term offers experience of performing a short, original play on the Central High School stage!
Storyland Idol - Grades 1-5
"We're not in Kansas anymore!" Take a journey with us as a rappin' mouse, a questionably cute monster, and a wannabe super-nanny Fairy attempt to get their "big break" as they audition for STORYLAND IDOL. These potential "idols" will be judged by all our favorite fairy-tale stars and YOU! Will their hopes of becoming Storyland Stars come true? Join us to see who will be the next Storyland Idol!
Parts will be assigned the first weeks of class. No auditions. All students are involved and have roles and speaking lines. No extra rehearsals. No extra costs.
Rehearsals are one hour, one day a week, right after school!

Performance: Sunday, May 7, on the Central High School stage!
Participation Fee
$156 per 14 week session
Reduced fees are not available for this program.