District Newsletters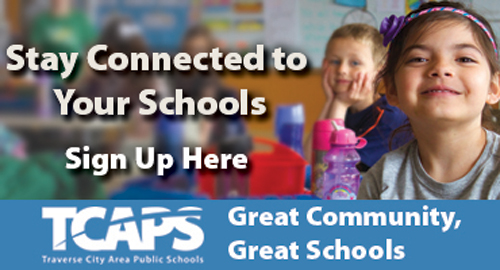 Sign Up to Receive TCAPS News
Want to know more about what's happening at TCAPS? Stay connected to your community schools by signing up to receive the Traverse City Area Public Schools monthly electronic newsletter as well as periodic updates from the district.
Our Community, TCAPS District Newsletters

View Archives
September 21, 2016
September District Newsletter Released
What a great start to the school year!

View the September edition of Our Community, TCAPS' district newsletter, to learn more about what's happening around the district.
August 17, 2016
August District Newsletter Released
See how our staff and students have been spending their summer.