District Newsletters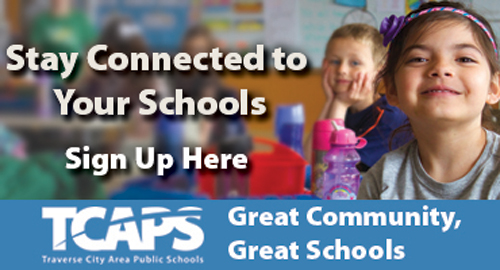 Sign Up to Receive TCAPS News
Want to know more about what's happening at TCAPS? Stay connected to your community schools by signing up to receive the Traverse City Area Public Schools monthly electronic newsletter as well as periodic updates from the district.
Our Community, TCAPS District Newsletters

View Archives
November 16, 2016
November 2016 District Newsletter Released
Read Our Community, the

TCAPS November 2016 district newsletter, to learn more about the great things happening within our schools.
November 2, 2016
2016 TCAPS Community Report Released
TCAPS is pleased to announce the release of the 2016 Community Report. The report contains stories and information about the district's successes over the last year.
October 19, 2016
October 2016 District Newsletter